Worst hotel experience
I have never thought that a hotel would ever give me such a bad experience.
I mean, I don't stay in there much and
my basic requirements
are simple. Just as long as it's clean and everything is functioning well, there is no reason for me to condemn it.
This is definitely good enough...
Not in this case.
This is what happened in Empire hotel, KL. I checked in to a room as usual and wanted to rest for the business visits tomorrow. When I walked in, I noticed there was a pair of shoes, I thought somebody has forgotten to take them.
Free shoes, all right! (Source: Wikipedia)
Then I head straight to my shower. Unpacking and being totally relaxed, only just thinking of what to eat after this shower. I brought all my toiletries to place them nicely around the sink. Then, I head into the shower.
During the shower, you have lots of time to observe the surrounding and think about things. I looked around and found another set of toiletries at the side wall compartments. Then I thought about the shoes.... oh no! Someone's else belongings are here. I switched off the water and went to lock the toilet door but there was no lock available.
Did they not do room service first before I check in? That's really weird.
Then it struck me, the hotel has given me a room which was occupied! It unsettled me while I was bathing. So, I hurriedly finished my shower and will whoever is staying here to stay away. Luckily, I managed to finish my bath and went around to take a look around. Someone's luggage is inside the closet. I closed the latch on my hotel room and called the customer service. I plainly asked them, why is there another person's belongings in the room?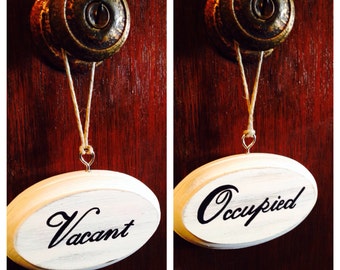 Not sure which is which.
They said they will check. When they called me, they asked if I am Abdullah something. I was in shock! They did not even know who I am and the mistake they made. The hotel manager apologized and said they have told me the wrong room. My correct room is 308 and not the previous 305!
How unnerving! My room card was clearly written 305 and I could get into 305's room.
It's surely not just a simple case of miscommunication. What if the guy came back when I went out? What if he came back when I was showering? What if I went in and he was bathing? What if I went to bed? Luckily they are only What Ifs. The thoughts are all scary anyway. How can a hotel be so poorly managed to allow this to happen? Never cross my mind that this could ever happen that I can't even relax in my own hotel room or while taking a bath.
I did not kick up a fuss because nothing happened but I could see that they do not know why this has happened. But this is a good lesson, I will always latch my door even if I intend to take a short nap. It's a good practice and is deeply ingrained thanks to them. Hope nobody else have this weird experience.